Regular price
Sale price
CHF 50.00
Unit price
per
Sale
Sold out
The small vases enchant with their delicate, gently flowing shapes, beige-golden gradients and opal, textured surfaces. Designed and made by glassblower Sigrid Rostad in her studio in Bergen, Norway, each vase is handcrafted and therefore truly one of a kind. 

Sigrid Rostad creates beautiful, modern designs using the traditional medium of glassblowing. She draws inspiration from nature, interior design, and design, particularly minimalist Scandinavian design, colours and the material itself – an eclectic mix that is beautifully reflected in her work, with each vase having its individual organic shape. The glass artist creates these while the glass is still in a soft, liquid state during the manufacturing process. Later, when the glass hardens, it still retains the waves and some of the dynamic quality of liquid glass. 
Due to their manual production, no two vases are identical, but each is unique: shapes and dimensions, the beautiful colour gradients, surfaces and details such as small bubbles vary slightly in each of these vases. These are intentional and a sign of handcrafted quality. Each vase is signed by Sigrid Rostad.
Material: glass
Colour: opal beige-gold with fine-grained colour flow 
Average dimensions: height: 12.5 cm, diameter bottom: 6.5 cm, diameter top: 2.5 cm

Sold separately. Please note that what you see here are sample pictures of the vases and products may vary due to its unique nature.
View full details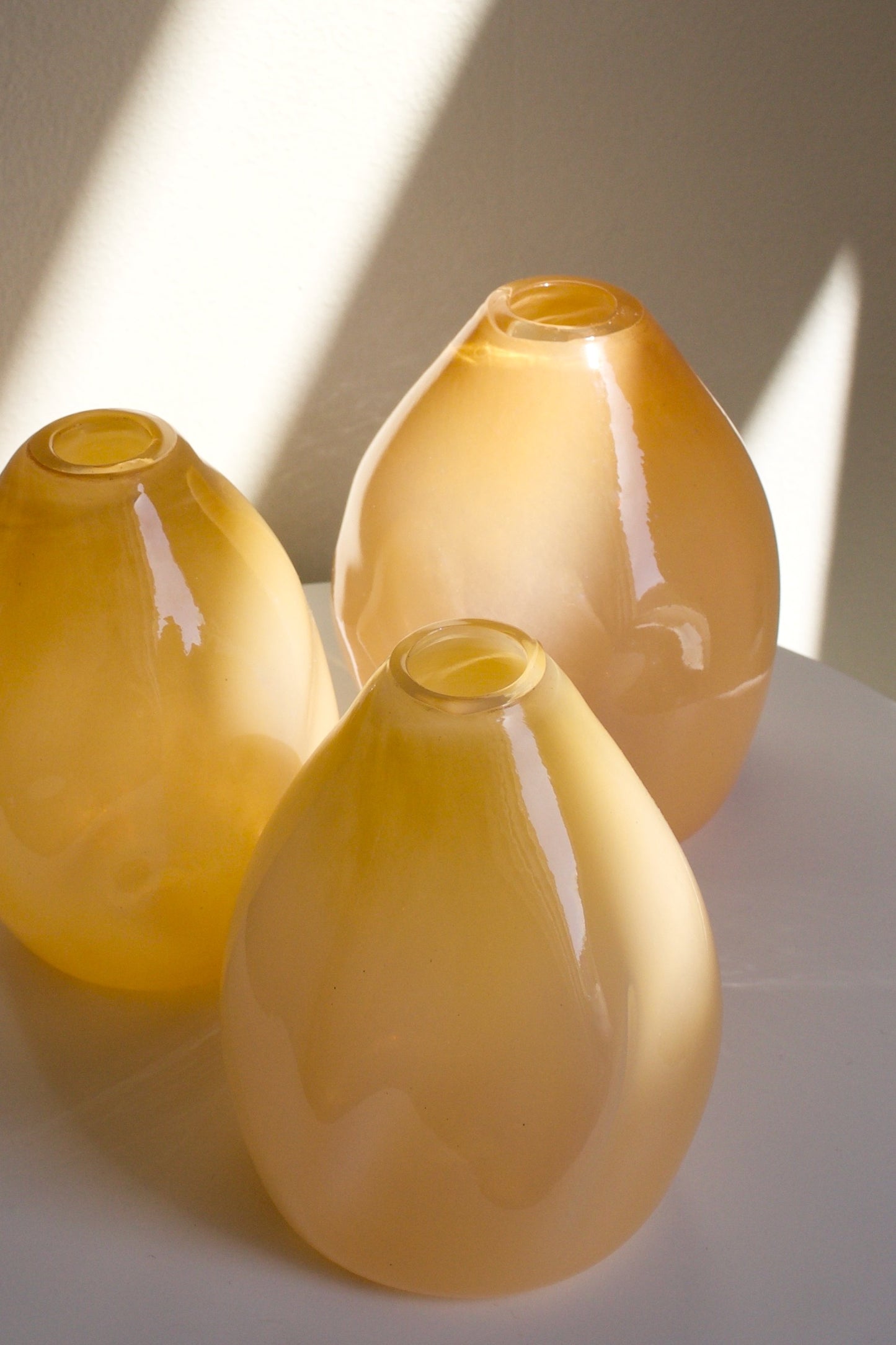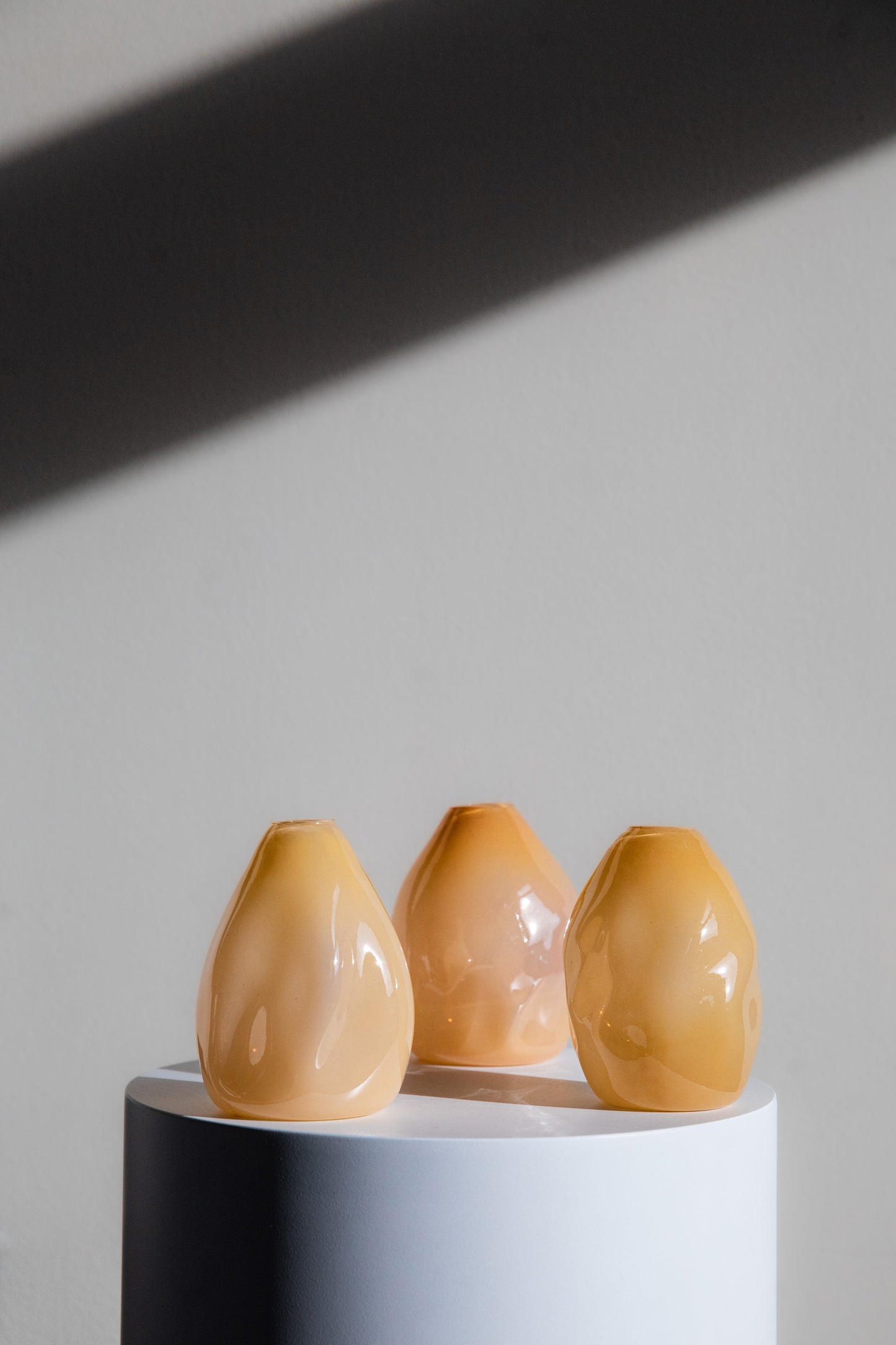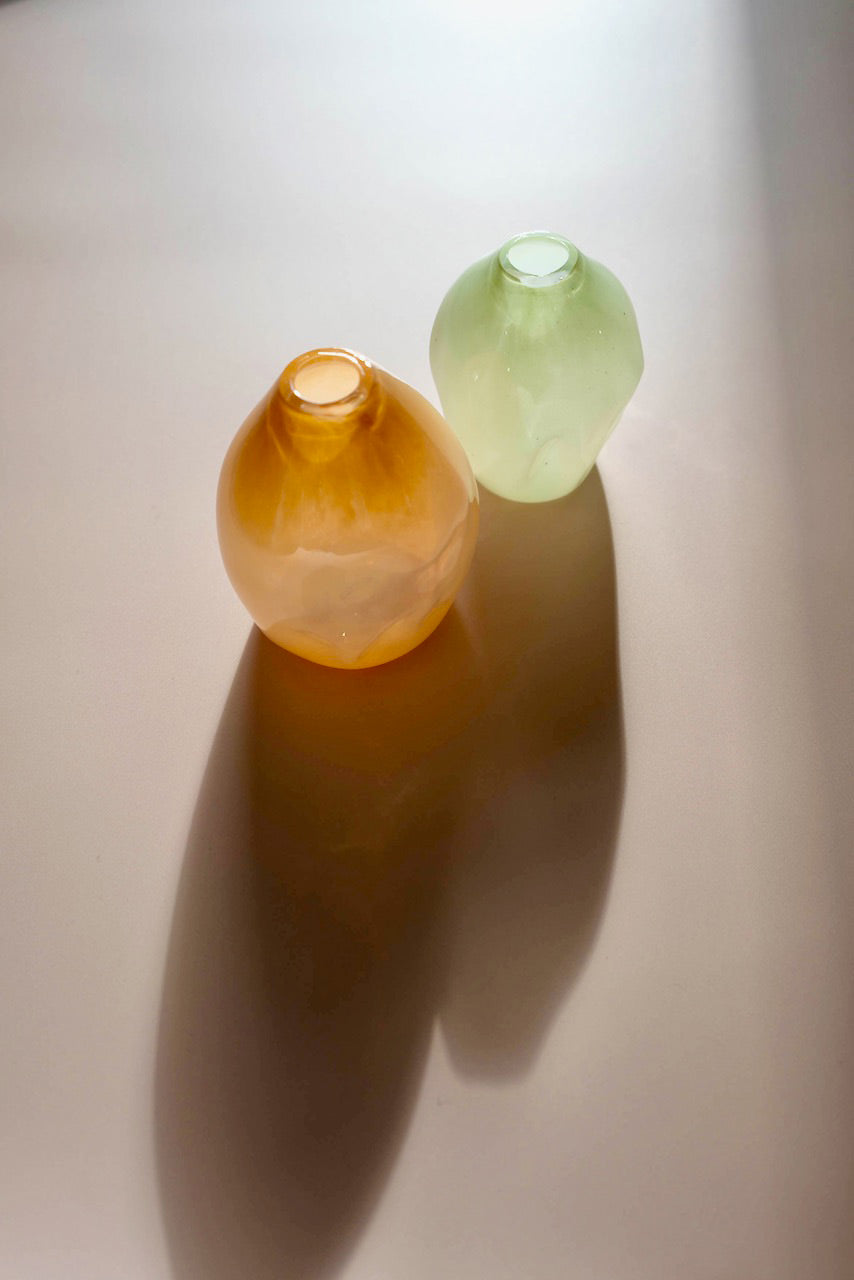 ADDITIONAL INFORMATION

– Care: Wash by hand in lukewarm water with a little bit of soap and then wipe dry to avoid water stains.

– Do not pour hot or boiling water into the glass vase.

SHIPPING & RETURNS

As we are a small business, please allow a processing time of 3-5 business days after receiving your order (excluding public holidays in Germany).




Germany: 4.99 EUR (average delivery time: 2-4 business days)
EU countries: 13.99 EUR (average delivery time: 2-8 business days)
Switzerland 19.99 EUR (average delivery time: 3-8 business days)




If you wish to return an item, please note that return shipping costs are not covered by us. Please read the product descriptions carefully before placing your order. 

More info here